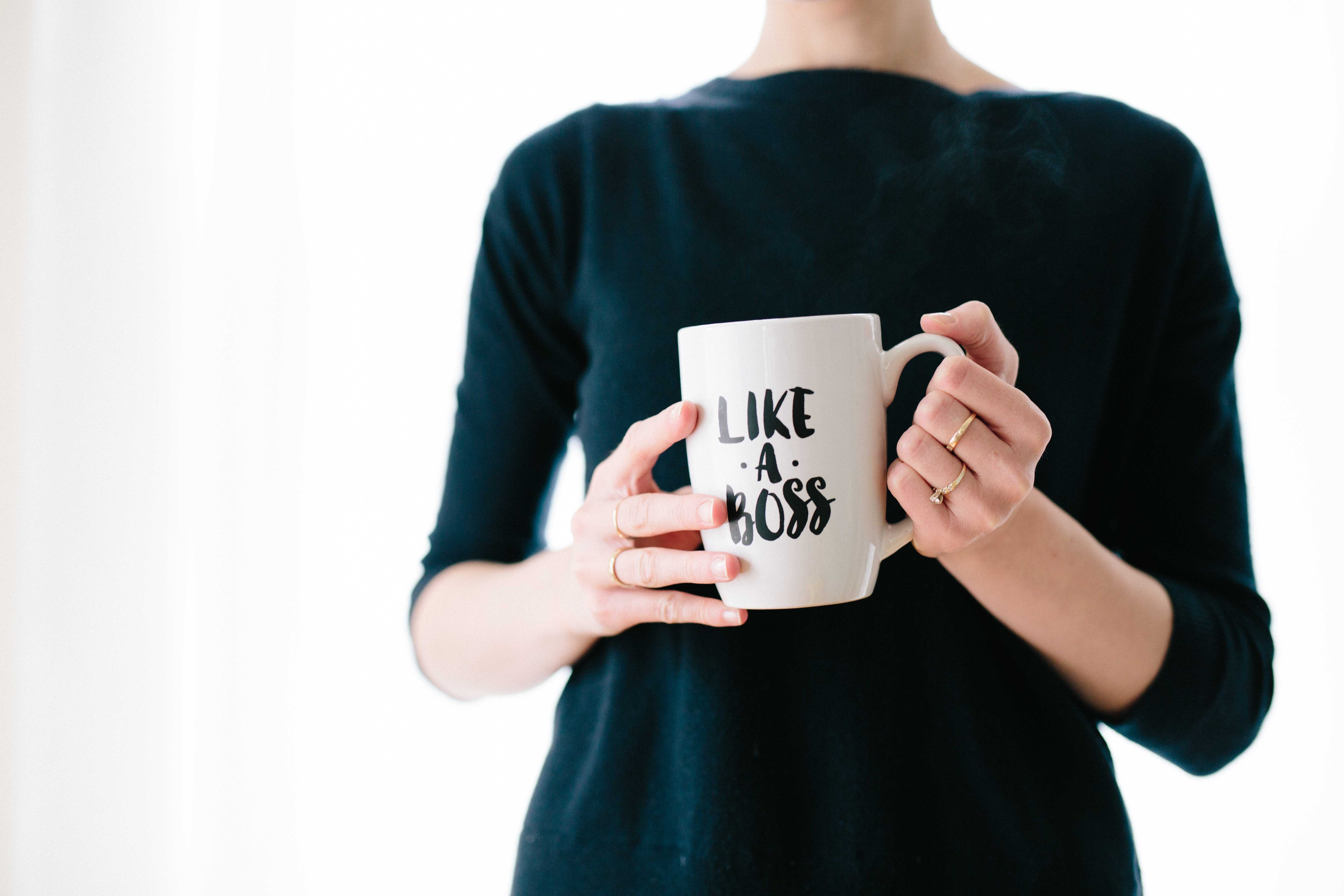 Your Employer Brand is how you are perceived as an employer, separate from your reputation as a business. An effective Employer Brand can help your organisation reduce hire times, attract a higher calibre of candidates, reduce attrition, minimize the cost per hire and more. In essence, your Employer Brand is what will help you attract and retain talent, but how can it be built? In this article, we will provide you with a guide to help your organisation gain an advantage in an ever-competitive talent market.
1. Defining a Strategy
The first step in defining your Employer Branding Strategy is to create your unique

Employee Value Proposition (EVP)

. Your EVP is your people deal, conveying what will be received in return for the skills provided by employees. While your full EVP will be shared internally, information on compensation, working structure, location, development, and what is unique about your culture will form the basis of your Employer Brand.
A key point to consider here is what will entice the talent you are seeking to attract. The benefits and perks on offer should appeal to your target audience, which will differ by industry and demographic. This will require collaboration between your HR and Marketing function, working in tandem to ensure what is offered is well communicated, targeted, and crucially, can be delivered.
Your Employer Branding Strategy will adapt in line with the needs of the business. If you wish to develop a new department or increase the diversity of your workforce, you will need to adjust your offerings and messaging accordingly. Your strategy when realised should ensure the talent needed to achieve the organisation's objectives can be recruited. Set goals with clear indicators of progress and adapt your strategy from the results. You may want to increase the average number of applicants, referral rates, and brand awareness, and decrease your turnover and recruitment budget. Measure them, track them, and adapt!
2. Allocating Resources
Who will be responsible for managing your Employer Brand? For smaller organisations, this may be Marketing or HR. However, if you are a larger organisation, it would be wise to employ an individual dedicated to the task. With a poll we conducted at our most recent Employer Branding Summit indicating

just 45% of organisations employed an individual responsible for their Branding Strategy

, hiring for this position should be considered as the ROI can be significant.
Ensuring that what is advertised in your branding activities is realised will require buy-in from the entire organisation. Should you market yourself as an organisation who offer excellent work-life balance arrangement and development opportunities, leaders will need to maintain those commitments. To do this they will need to be aligned with the strategy, its purpose, and equipped with appropriate resources and training at the earliest stage possible.
3. Aligning EVP and Employer Branding Strategies
If your Employer Brand is what candidates see from application to onboarding, your EVP is where continuity between what was offered and what is experienced should be found. The culture that you have advertised should be felt by the employee, including the perks, development offerings, and ways of working which you have promoted at the heart of your Employer Branding Strategy. The most effective time to begin this is as soon as the employee joins the organisation.

4. Developing a Strong Onboarding Programme
Your onboarding programme represents far more than an introduction to your processes and working systems. It presents a valuable opportunity to show your new hires that you are trustworthy, in that what you have leveraged to attract them is the reality of life in the organisation. This is why it is so important to ensure alignment across the organisation - failing to do so can impact your Employer Brand and the experience of new joiners.

Find out who made Ireland's Best Workplaces 2023 👇
5. Encouraging Employee Advocacy
You have worked hard to create a positive and productive work environment. Your employees can feel that and would be delighted to tell others about it. Personal social media accounts can be used to amplify your great culture through personal posting using your company hashtags. A team of employee advocates amplifies your messaging, provides authentic promotion for your culture and strengthens your brand organically.
6. Differentiating Through Culture – The Power of Storytelling
With so many organisations competing for attention in the digital space, how can you ensure your organisation stands out? Authenticity is key here, people are drawn to what they feel connected to, real stories that offer genuine insights into your culture. Share stories about what makes your organisation stand out, whether that be your CSR activities, organisational structure, team building, development, or anything else you excel in.
More resources on this topic:
7. Promoting and Activating Effectively
With what you want to convey in your Employer Branding Strategy determined, you will need to ensure you are promoting your brand effectively. This is where you will leverage what you can offer to create a desire to join your organisation. Who you want to recruit and where talent is in the recruitment funnel will play a big role in your promotion strategy, however, the examples below apply to every organisation.
When a prospective employee is researching your company, your online presence will be their primary reference point. Your careers page will be a big part of that, and so you should ensure it reflects your culture. Discuss your values, development offerings, employee testimonials and information on what makes you unique as an employer - all of these will be drawn from your EVP.
Sticking with the theme of your online presence, your social media accounts, and LinkedIn, in particular, will be another avenue through which job seekers will research your company. Be sure to utilise this space to share what makes your culture great, this could be your CSR activities, group outings, announcing new joiners or anything you feel represents your organisation best. You can also share useful resources to grow your following and get more eyes on your organisation.
When you list a vacancy on a job search website, you will of course need to include all of the necessary details on the specific role. However, you should also seek to offer some insights into your culture, using your EVP to guide what you include. Discuss your organisational values and how they are lived and give an account of the type of social environment that reflects the tone of the organisation.
Discover how to become a Great Place To Work in our webinar below 👇
8. Raising the Credibility of Your Employer Brand
Now that you have built, developed and promoted your Employer Brand, you need to ensure to raise the credibility of your Employer Brand.
A tried and tested way to do so is through third-party validation. An organisation can present itself any way it wishes, but will they open up their people practices to external experts and put their culture to the test? Are they willing to let their employee's voices be truly heard? Doing so demonstrates a commitment to transparency and people.
By joining the Great Place to Work Programme and achieving the recognition threshold, you are not only showcasing to the world you are a great employer but you also get a worldwide known external validation of it. Once you are accredited, you can include your Certification™ logo on your website, careers page, role listing, social media accounts and much more. All excellent ways to increase the credibility of your brand and help you stand out from the rest.
Through the Great Place to Work Programme, it is the employees of an organisation that determine whether an organisation can be certified as a Best Workplace, which sends a powerful message to talent. By achieving the recognition, you also get the confirmation that your new employees get what they expected at the recruitment stage.
When you can leverage Great Place to Work certification to enhance your Employer Brand, you are demonstrating your commitment to your people, and you are stating that you are investing in creating a culture built on trust, camaraderie, fairness, credibility, pride, and respect.



About Great Place to Work®
Great Place to Work® is the global authority on workplace culture. We help organizations quantify their culture and produce better business results by creating a high-trust work experience for all employees. We recognise Great Place to Work-Certified™ companies and the Best Workplaces™ in more than 60 countries. To join the thousands of companies that have committed to building high-trust company cultures that help them attract, retain and take care of their people, contact us about getting Certified today.