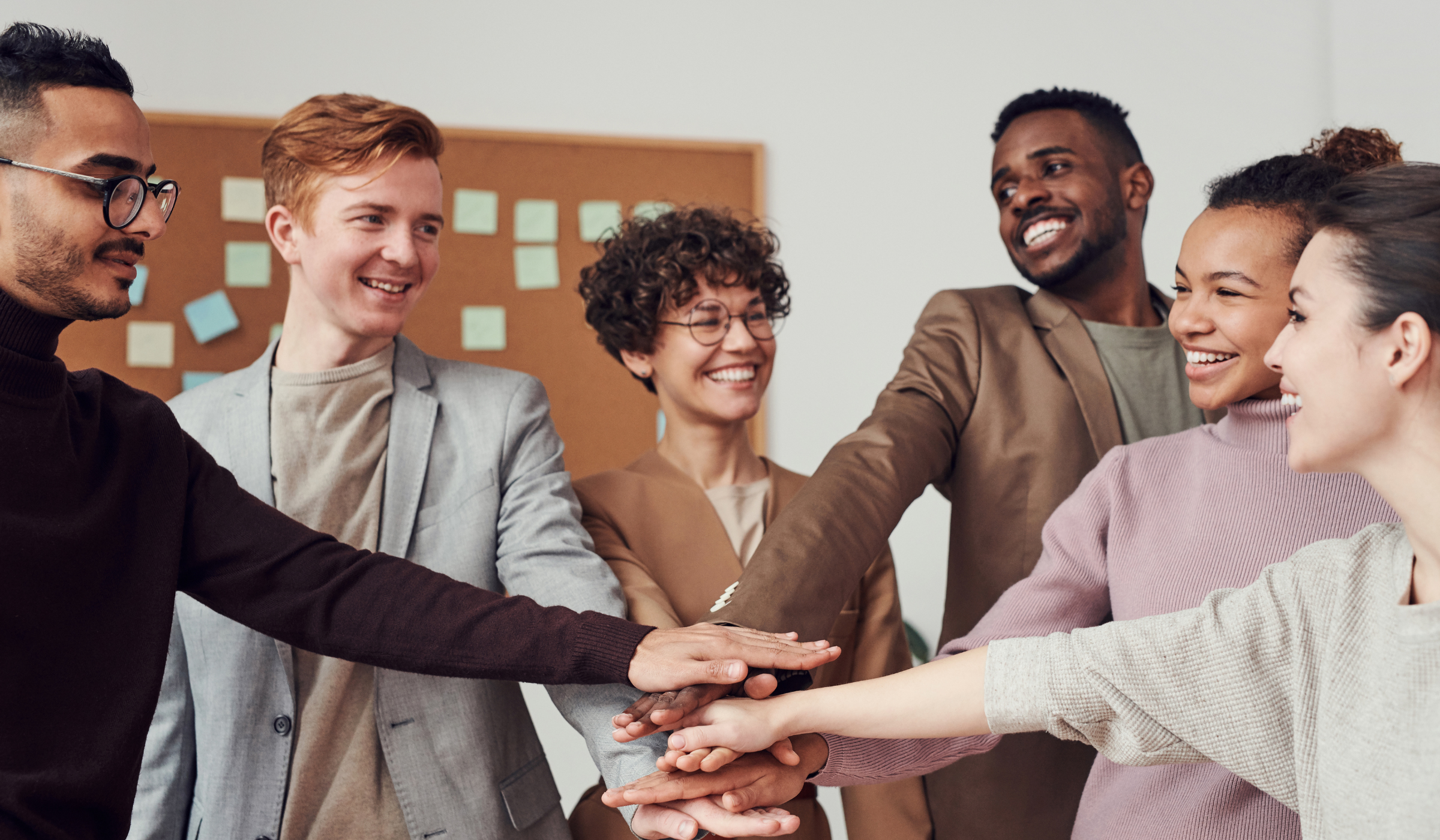 As we've said time and time again, a Great workplace is one that fosters a great culture For All, not just a select few. For All™ is Great Place To Work's definition of a workplace culture that has evolved beyond "Diversity & Inclusion." The goal of the For All approach is to create a consistently high-trust workplace experience for everyone, no matter who they are or what they do for the organisation and to reinforce that discrimination of any kind should not be tolerated.
On a national level, several measures have been taken to combat discrimination and promote equality in various aspects of society in Ireland. The Employment Equality Acts of 1998-2015 and the Equal Status Acts of 2000-2015 provide legal protections against discrimination in employment and service provision and prohibit discrimination on grounds such as gender, age, race, disability, sexual orientation, religion, and membership in the Traveller community.
However, legislation does not mean incidents of discrimination don't happen. For example, racism at work seemed to be on the rise last year according to the Irish Network Against Racism (INAR), with figures from their 2022 report finding a record 69 cases of discrimination in the workplace by colleagues or employers reported, up from 16 in 2021.
Diversity & Inclusion Matters
When employees feel included, valued, and respected for who they are, they tend to be more satisfied and engaged in their work. A diverse and inclusive workplace fosters a sense of belonging and creates an environment where all employees can thrive. This, in turn, contributes to higher productivity, lower turnover rates, and a positive organisational culture.
This is why curating a Great workplace For All is critical for success. Workplaces today are more diverse and globally connected than ever before. It is the accumulation of day-to-day experiences that help people feel they belong, that their unique talents matter and that their individual needs are cared for by their colleagues and leaders. When companies experience the very human acts of acknowledgment, inclusion, dignity and compassion, that is when they can achieve For All.
How to create a more inclusive workplace
Review recruitment and hiring practices
The recruitment stage is where your future employees will get to see what your company really values. It's important to keep this in mind at each stage of the process and evaluate your recruitment and hiring practices to identify and eliminate any biases that may hinder diversity. Review job descriptions and requirements to ensure they are inclusive and not unnecessarily restrictive. The best way to do this is by getting direct input from diverse perspectives. Seek feedback from employees or colleagues who can offer insights on potential biases or areas where the job description could be more inclusive.
When advertising positions, make an effort to craft job advertisements that emphasise your commitment to diversity and inclusion by using inclusive language and avoiding biased language. A simple but effective way to convey your organisation's commitment to D&I is to include a statement in the job description that emphasises this, which in turn will signal to prospective candidates that your workplace is inclusive and welcoming.
Studies have shown that people with stereotypically more ethnically diverse names need to send out more CVs before they get a call back. An idea to consider is to implement blind screening practices during the initial stages of recruitment. This involves removing identifying information such as names, gender, and age from resumes and applications. This approach helps mitigate unconscious biases and focuses on skills and qualifications and will also show potential candidates you are committed to creating an inclusive hiring approach for all.
Educating from the top down
In Ireland's Best Workplaces, 87 percent agree that they can be themselves in their workplace and 95 percent agree that "people here are treated fairly regardless of their race". One way to help employees feel comfortable in your organisation is education for all staff.
Educating from the top down on diversity and inclusion is crucial for creating a culture of inclusivity throughout an organisation. Encourage your leaders to get involved in the dialogue - executive buy-in is mission-critical for D&I efforts to succeed. This can be done through things like providing training courses and educating leaders on inclusive leadership behaviors and the impact they can have on team members and organisational culture. Encourage managers in your organisation to actively listen, seek diverse perspectives, promote psychological safety, and address any biased or exclusionary behaviors within their teams.
Even asking managers to get involved through simple actions like sharing articles, tweeting about steps your company is taking, and including D&I on the agenda in company-wide meetings will further help everyone feel encouraged, but also ensure that everyone is clued in on the company's approach. It is important to regularly review and evaluate the effectiveness of leadership education efforts. Seek feedback from leaders to identify areas for improvement and use this feedback to refine and enhance education programs.
Strengthen D&I policies and procedures
Strengthening diversity and inclusion policies involves taking a comprehensive approach that encompasses both the development and implementation of robust policies. To start, it's important to first assess and evaluate your organisation's existing diversity and inclusion policies, allowing you to identify any gaps or areas for improvement. Create policies that address various aspects of diversity and inclusion, such as recruitment and hiring, retention and promotion, employee development, accommodations, and preventing harassment and discrimination. These policies should be clear, accessible, and aligned with legal requirements.
Fáilte Ireland's Dignity in the Workplace Policy focuses on promoting equality and diversity, building trust and preventing bullying, harassment and discrimination through supporting employees with any concerns they may have. Employees are encouraged to raise questions or concerns about any type of conflict or discrimination in the workplace. There are a number of Support Contact Persons across the organisation who are there to listen, provide information and explain the Dignity at Work Policy and the procedures in place. These Support Contact Persons have regular check-in sessions and meet every quarter. This type of support helps let your employees know they will be looked after if they have any query or experience any type of discrimination at your organisation.
Celebrate milestone holidays and events for underrepresented groups
Celebrating milestone holidays and events for underrepresented groups in the workplace is a meaningful way to acknowledge and honour the diverse backgrounds and experiences of your employees. Spread awareness about these events, such as Black History Month, by sharing information about their significance, history, and cultural traditions. This can be done through internal communications to educate employees and encourage appreciation for different cultures. Why not even encourage employees to take the lead in organising celebrations for their respective milestone holidays or events by providing them with resources and support to create inclusive activities, such as storytelling sessions, craft workshops, or panel discussions that highlight the significance of the occasion.
Planning events and activities that align with the milestone holidays or events for example hosting a potluck lunch featuring traditional dishes or inviting guest speakers to share insights and experiences related to the occasion would also be a great idea of fostering an inclusive mindset for all. It's also a fun way to get everyone involved and start an open dialogue about different cultures, which many may not have known much about previously.
More resources from us on diversity and inclusion:
Check out who made Ireland's Best Workplaces 2023 in our exclusive report in partnership with The Irish Times 👇
About Great Place to Work®
Great Place to Work® is the global authority on workplace culture. We help organisations quantify their culture and produce better business results by creating a high-trust work experience for all employees. We recognise Great Place to Work-Certified™ companies and the Best Workplaces™ in more than 60 countries. To join the thousands of companies that have committed to building high-trust company cultures that help them attract, retain and take care of their people, contact us about getting Certified today.