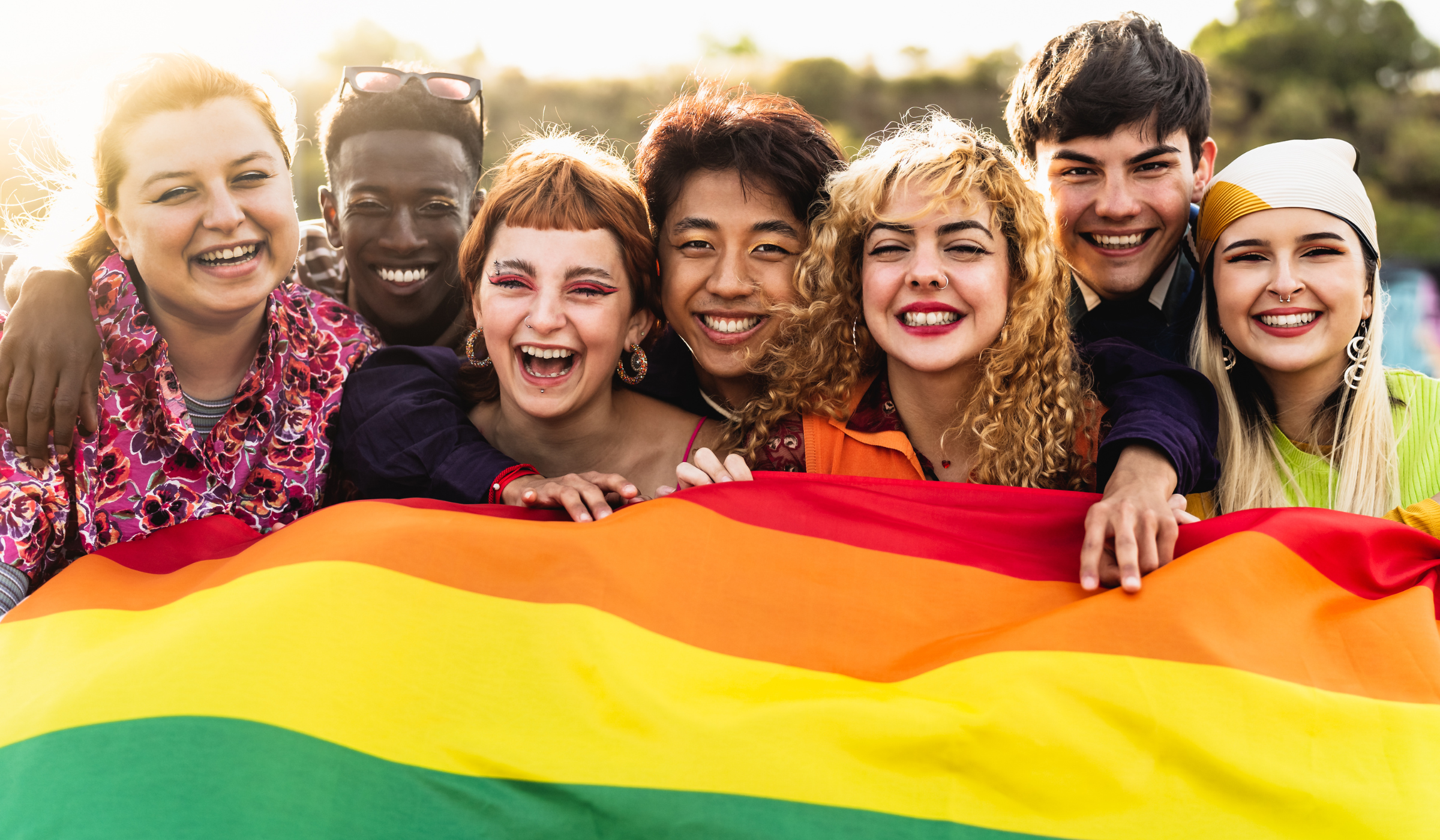 A Great organisation is one that fosters a great culture for all employees, not just a select few. It is for this reason that adopting inclusion practices for marginalised groups such as the LGBTQIA+ community is so important in the workplace. LGBTQIA+ stands for Lesbian, Gay, Bisexual, Transgender and Queer, which is a term for people of marginalised gender identities and sexual orientations who are not cisgender and/or heterosexual. LGBTQIA+ individuals in particular may face unique challenges and stressors in the workplace, including the fear of coming out, facing discrimination, or experiencing microaggressions. Inclusive practices help create a supportive and affirming environment, promoting the mental health and well-being of LGBTQIA+ employees.
Over the last 20 years there has been significant social and legislative progress for LGBTQIA+ people in Ireland, resulting in legal protections for LGBTQIA+ employees such as the Unfair Dismissals Act, the Parental Leave Act, the Employment Equality Acts, the Marriage Act and the Gender Recognition Act. However, legal protections do not necessarily guarantee LGBTQIA+ inclusiveness across the board. 75 per cent of LGBTQIA+ people have reported being verbally hurt for their sexual orientation or identity over their lifetime, while 87 per cent of Irish community members have experienced hate and harassment online in the past year, according to LGBT Ireland. (1)
Legislative policies are a step in the right direction but there is still a long way to go before there is equality across the board, and in the workplace this is no different. LGBTQIA+ inclusivity is not just a matter of legal compliance; it is a strategic imperative that contributes to a positive work culture, employee satisfaction, and organisational success. In this article are some ideas on how to implement inclusion practices for the LGBTQIA+ community in the workplace.
Educating staff from the top down
One of the most important steps in fostering a culture of inclusivity is education. Educating staff at all levels is crucial in order to increase awareness and understanding of the unique challenges faced by LGBTQIA+ individuals. This can be through things like Diversity and Inclusion training, establishing Employee Resource Groups or hosting panels or speakers from prominent LGBTQIA+ organisations. If they are not directly involved in the community, many of your employees may not be familiar with the experiences and challenges LGBTQIA+ people can face on a daily basis. Providing them with resources through which they can learn can dispel stereotypes, myths, and misconceptions, fostering a more inclusive and respectful work environment.
In providing education on such topics, in turn you can help prevent discrimination and harassment in the workplace. By promoting awareness of appropriate language, behaviour, and inclusive practices, employees are less likely to engage in discriminatory or harassing actions. Education also empowers employees to intervene if they witness such behaviour, creating a culture of accountability and support among LGBTQIA+ employees and allies.
Being the best ally you can be
An ally can be defined as someone who is not a member of a marginalised group but wants to support and take action to help others in that group. Allyship in the workplace is crucial for inclusion and equality. Even though you yourself may not directly experience the hardships some of those in the LGBTQIA+ community have to endure, it is important to place yourself in their shoes and be there as an active support, whenever necessary. This means building a high trust culture with your employees, encouraging open communication and listening through educative pieces as previously mentioned.
This also means standing up for employees at the hands of discrimination, and not shying away when it comes to actually dealing with issues affecting the community. A report published by global consultancy group Robert Walters found that Irish LGBTQIA+ women in particular are being let down in the workplace, with as many as 1 in 5 saying they don't trust their leaders to defend "what is right". (2)
Some examples of how to show your support for your LGBTQIA+ colleagues are:
Putting your pronouns in visible places: This could be in your email signature or next to your name on Zoom, but will help to signify to colleagues that you recognise the importance of pronouns to many LGBTQIA+ people
Speak up against homophobic or transphobic jokes, comments or behaviours: Don't sit quietly when you see someone being discriminated against - speak up to create a safe and respectful environment where they know hateful behaviour will not be tolerated

Be open to learning and growing: Seek feedback from LGBTQIA+ colleagues and actively work to improve your understanding of their issues and experiences.
Download the report to find out who made the 2023 Best Workplaces for Women! 👇
Celebrating LGBTQIA+ history and events
Celebrating LGBTQIA+ events in the workplace is an excellent way to show support, promote inclusivity, and foster a positive work environment. 87 per cent of employees at our Best Workplaces agree with the statement "I can be myself around here", with 96 per cent agreeing that "people here are treated fairly, regardless of their sexual orientation". In hosting events and boosting awareness, you are further reinforcing your organisation's commitment to allyship for the community. This could be done through things like:
Hosting events to celebrate historical LGBTQIA+ milestones: Take this as an opportunity to educate employees about the history, significance, and current issues facing the LGBTQIA+ community and share educational resources, articles, or videos that highlight the struggles, achievements, and contributions of LGBTQIA+ individuals.
Participating in LGBTQIA+ Parades or Events: Encourage employees to participate in local LGBTQIA+ parades, festivals, or charity events as a team. Show support by marching together or sponsoring the event.
Decorate and Display: Decorate the workplace (or Teams/Zoom backgrounds!) with LGBTQIA+ symbols, flags, and colours to visually show support. Display posters or banners that promote diversity, equality, and inclusion. This can demonstrate a welcoming environment for LGBTQ+ employees and encourages conversations about issues faced by the community.
It's important to ensure that these celebrations and activities are inclusive, respectful, and aligned with the needs and preferences of the LGBTQIA+ community in your organisation. Where possible, engage with employees and seek their input to ensure that the celebrations are meaningful and supportive. It is also important to refrain from performative displays of allyship or "rainbow washing" – if your organisation has no procedures in place for LGBTQIA+ employees except for changing the colours of its logo to the rainbow each June, you're sending the wrong message to not just your employees, but the wider community as well.
Avoid a "one-size-fits-all" approach
Taking all of this into account, it is important to stay away from a "one size fits all" approach to implementing inclusivity practices in your organisation. The LGBTQIA+ community encompasses a wide range of identities, and each identity has unique experiences, needs, and challenges, as well as intersecting identities such as race, ethnicity and religion. A "one size fits all" approach may overlook these differences and fail to address specific concerns and issues faced by individuals within the community. Ignoring intersectionality and implementing a generalised approach may inadvertently exclude or marginalise individuals who face additional forms of discrimination.
On top of this, a "one size fits all" approach may perpetuate stereotypes, biases, or tokenism. It can create a culture that does not genuinely value or understand the diverse experiences of LGBTQIA+ employees. Building an inclusive organisational culture requires acknowledging and embracing the richness and complexity of LGBTQIA+ identities and making that effort to understand these complexities for yourself, rather than reading an inclusivity handbook and calling it a day.
It is important to engage with LGBTQIA+ employees, seek their input, and involve them in the decision-making process. By embracing diversity and inclusivity within the LGBTQIA+ community, organisations can create a workplace that values the uniqueness and experiences of all individuals, not just a select few.
Resources:
(1) The LGBTIreland Report: national study of the mental health and wellbeing of lesbian, gay, bisexual, transgender and intersex people in Ireland https://www.belongto.org/wp-content/uploads/2018/05/LGBT-Ireland-Full-Reportpdf.pdf
(2) Driving Diversity and Inclusion in the Workplace - A Robert Walters Group Company https://www.robertwalters.ie/content/dam/robert-walters/country/united-kingdom/files/whitepapers/diversity-and-inclusion-strategy-report.pdf

More resources on workplace inclusion:
About Great Place to Work®
Great Place to Work® is the global authority on workplace culture. We help organizations quantify their culture and produce better business results by creating a high-trust work experience for all employees. We recognise Great Place to Work-Certified™ companies and the Best Workplaces™ in more than 60 countries. To join the thousands of companies that have committed to building high-trust company cultures that help them attract, retain and take care of their people, contact us about getting Certified today.