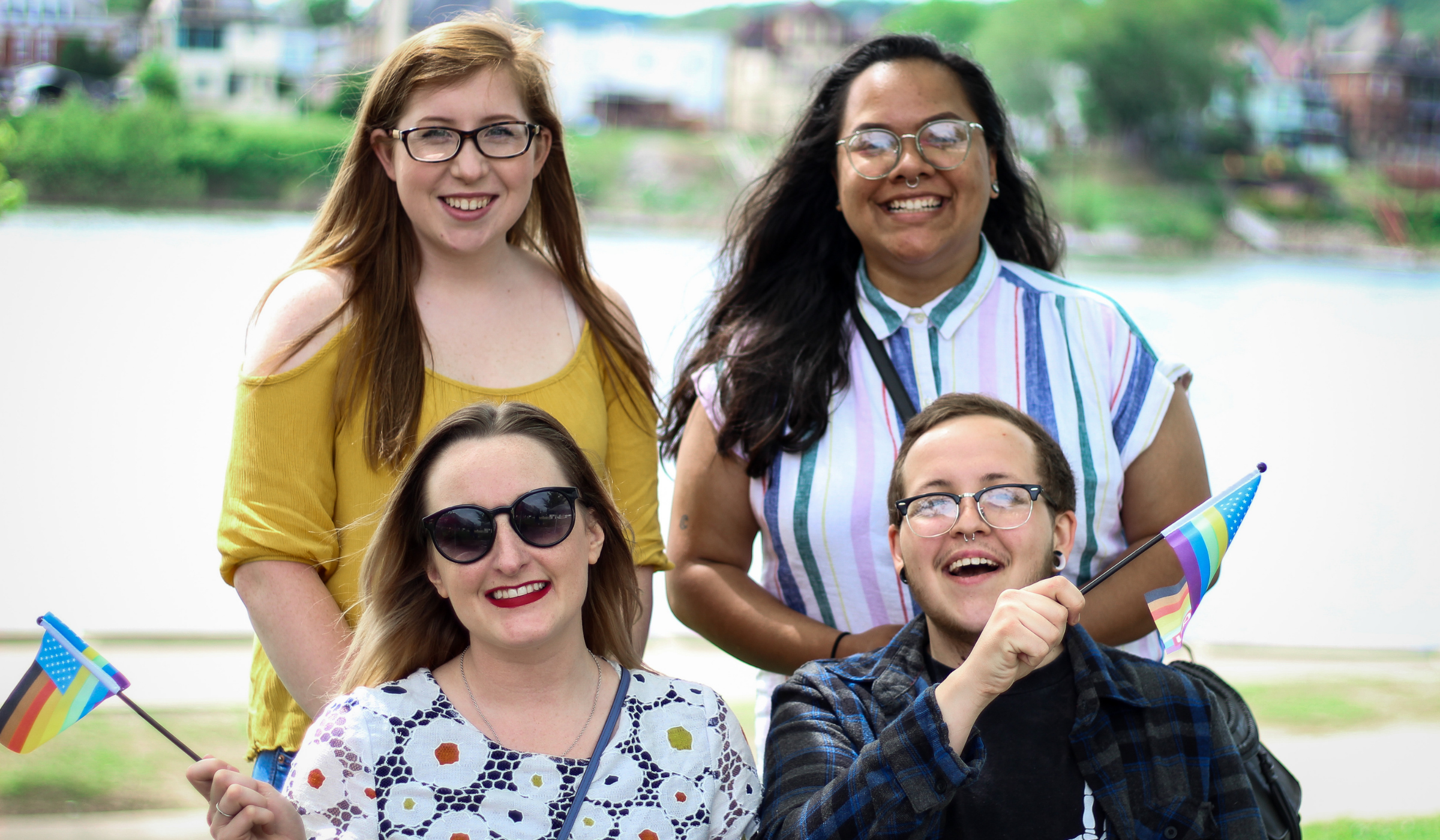 We can't say it enough: "A great place to work is one where you trust the people you work for, have pride in what you do and enjoy the people you work with." Diverse and inclusive workplaces build greater trust and engagement because they respect and consider the needs, perspectives and potential of ALL workers. That's why it is important to tend towards this change.
In 2016, Ireland became the sixth country in the world to allow transgender people to self-determine their legal gender and the Gender Recognition Act 2015 was introduced. Nevertheless, transgenders are still facing a lack of awareness or understanding of gender identity that has sometimes led to a less supportive working environment for employees.
In this article, we discuss the importance of being an inclusive workplace environment by focusing on trans-inclusion in the workplace and give you examples of companies that go beyond the diversity and inclusion practices that are common today.
Identifying as Transgender at Work
'Trans' or 'transgender' are umbrella terms that can be used for anyone who identifies with a gender that does not match their assigned sex at birth.
Under the term transgender, three main groups can be retained:
People who want to live full-time in a gender that is different from the one assigned to them at birth

Non-binary or genderqueer describes a person who does not identify with the male/female binary but somewhere outside or between

People who move between male and female and vice versa to express the male and female side of themselves may identify as gender-fluid.
Being trans is not a sexual orientation matter it is of gender identity. Trans people can be lesbian, gay, bisexual, queer, straight, or not interested in sexual relationships at all.
Transgender vs Cisgender
When someone feels their assigned sex at birth does match the gender they identify with, one is considered 'cisgender'. Trans employees therefore will never identify as 'cis' or cisgender.
Why it is important to be a trans-inclusive workplace?
The millennials and Gen Z generations account for half of a million people in Ireland in 2021 and increasingly dominate the workforce today. According to a US Great Place to Work survey, personal meaning, inclusive benefits, gender equity at all levels and a safe space in which they can be involved are among the top benefits these generations want in the workplace.
In fact, millennials are driving the way for gender diversity and inclusion. These young professionals are the most diverse generation in history and believe in the connection between individuals, forming teams on which everyone has a say and capitalizing on a variety of perspectives in order to make a stronger business impact.
These generations are more sensitive to gender exclusion and are more likely to push for changes to create solutions. They have more influence over policies, hiring, marketing and business decisions both from an employee and customer perspective.
By creating a trans-inclusive workplace you do not only position your company as an inclusive workplace for ALL where everyone can bring their whole self to work you are also fully prepared to take on any profile on the market increasing your employee attraction rate. Your company is acknowledging the importance of every single element's inclusion in your workplace.
For All is critical for success. Workplaces today are more diverse and globally connected than ever before. A trans-inclusive workplace creates greater innovation, makes candidates easier to find and retain and develops better employment and customer engagement.
More information on hiring for an inclusive culture is here.
Download our latest report on Employee Experience 👇
5 ways to create a more trans-inclusive workplace
According to a report from McKinsey, a US consultancy, "employees who identify as transgender, queer or gender nonbinary disproportionately feared losing ground at work and reported feeling isolated during the pandemic. In fact, employees who identify as "transgender" report more acute work-related challenges than their straight and cisgender peers, including workload increases and stress over performance reviews, as well as a heightened loss of connectivity and belonging."
Here are 5 ways to become a more trans-inclusive workplace.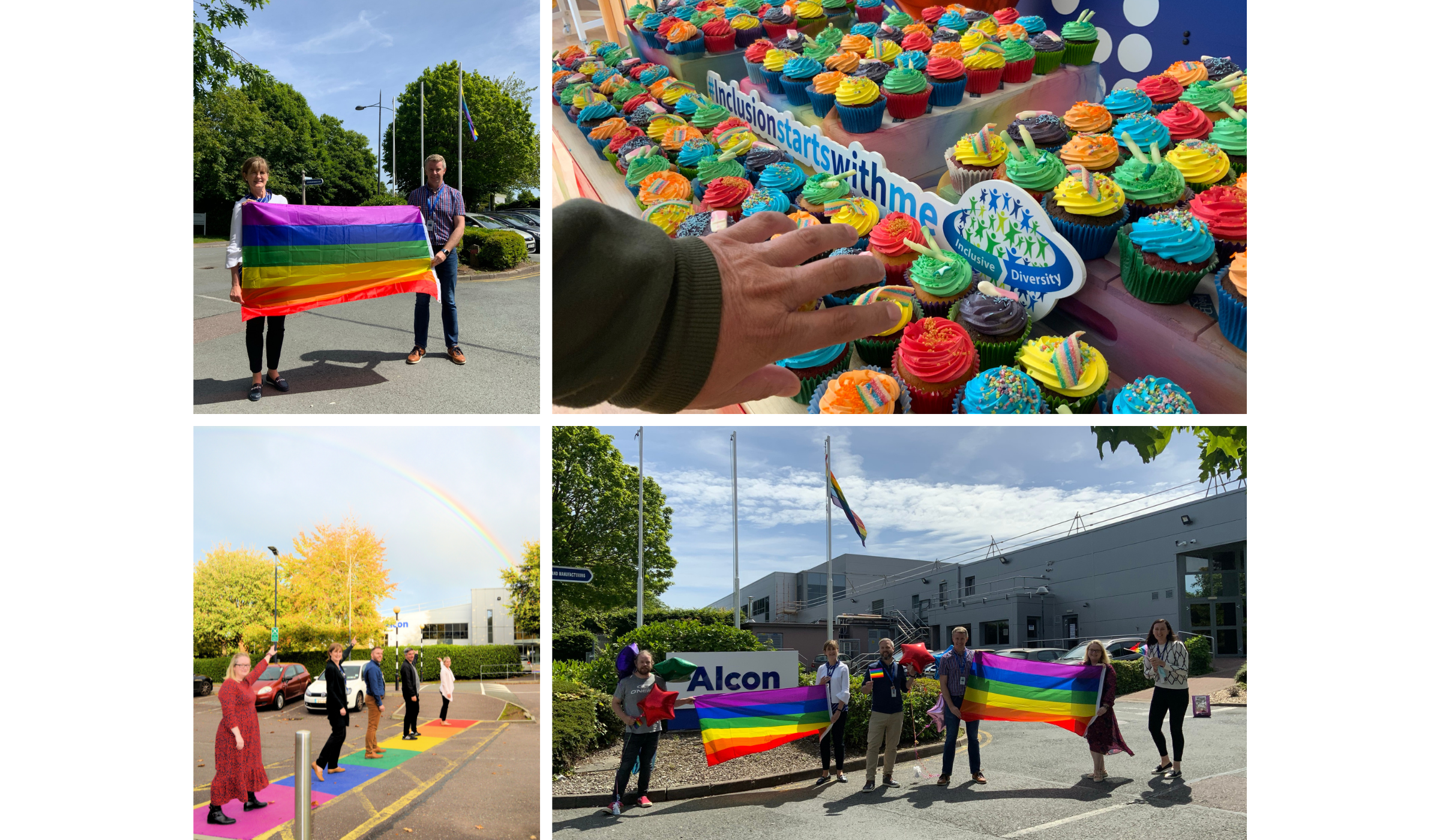 Celebrating and supporting LGBTQIA+ events
Senior managers ought to be seen championing diversity in the workplace. This can be achieved by attending events that celebrate diversity, for example, trans and LGBTQIA+ pride events or diversity awards.
Marketing & Communication company, Core, incorporated the pillars of celebration and education of their Diversity Inclusion strategy and celebrated events that celebrate diversity such as the Dublin LGBTQIA+ PRIDE Festival.
Alcon Diversity & Inclusion team (D&I Team) work with the Employee Resource Groups ERG to encourage associates to bring their whole self to work by celebrating diversity throughout the site. In 2020, Alcon was an official sponsor of the Cork Pride celebrations and annually organises onsite Pride events such as a mini–Pride Walk and Pride Flag raising. In 2021, Alcon Ireland joined in the fun with a joint official Pride flag-raising event at their Divisional Headquarters in Dallas Fort Worth. Celebrations also included Pride-themed competitions, distribution of Pride Lanyards to all associates, unveiled zebra crossings between buildings in the Pride colours, and hosted an educational webinar by SHOUTOUT on the ABCs of LGBTQ+ and decorated the canteens in the Pride colours with Pride cupcakes for all.
Training managers and leaders
It is essential for senior managers, not only Human Resources but employees overall to have a well-informed understanding of trans people and the barriers they experience in employment. Companies with no experience or knowledge of trans people have a tendency to 'overthink' a trans person's identity rather than dealing with other related issues and this can waste time and resources, as well as be bad for employer-employee relations. If Human Resources staff have an understanding of aspects of trans people's employment experiences that have been overcome elsewhere, they will be more competent in their role of recruiting and working with trans people.
Leaders at Alcon received cultural competency training and unconscious bias training. Alcon Ireland has an active Diversity & Inclusion team at a site that has a calendar of events and initiates that take place throughout the year to continuously enhance Alcon's culture.
Unconscious Bias training forms part of the suite of Diversity and Inclusion initiatives at Alcon Ireland. While Bias can often be thought of as purely negative, it can be positive as well. As humans, we are hardwired with biases toward people like ourselves and this is known as affiliation bias. Unconscious Bias training helps raise awareness and increase ownership of the recruitment and selection decisions.
Basic signs in the workplace
Allow your employees to choose and show their personal pronouns (she/he/they) and how they would like others to address us in and outside of work. This is a simple way to show your LGBTQIA+ employees that you acknowledge them and support them. The use of personal pronouns can be inserted in an email signature, companies channels such as Zoom, LinkedIn, Slack or even a business card.
Using the appropriate language will help your trans colleagues to feel more included and respected in the workplace. It will also enhance the trust between your cisgender employees and them making them more comfortable and adaptable.
Ensuring LGBTQIA+ employees are able to choose the appropriate gender identity is one example of how you can create a more inclusive workplace right from the onboarding stage.
Integrating gender-neutral bathrooms and encouraging trans employees to use the bathroom that they want is one important way to make your employees feel at ease.
A flexible gender-neutral dress code should be suggested for all staff so that employees can select the most suitable outfit for them.
Employee networks and communities
LGBTQIA+ staff-led networks provide an effective, engaging and inclusive method for developing a more trans- or inclusive organisation.
The cloud-based restaurant software company, Toast has Employee Resources groups that provide connection and community for their employees. Each group is formed and fully supported by the Executive Sponsorship and budget activities and initiatives as defined by the Communities. One of their communities, Multigrain, their community for LGBTQIA+ Toasters and their allies, hosts various workshops, networking events, and learning opportunities for Toasters across the company. A particularly popular event was one focused on the importance of respecting others' pronouns.
Helping transition
Keep in mind that not all gender transitions are the same. Different transitions can occur such as social transition (coming out to your close ones or work peers) or medical transition (which may involve ongoing hormone treatments).
Transitioning, therefore, can be an incredibly daunting experience, regardless of how a transgender employee chooses to do it or how long the process takes.
To ensure the success of any workplace transition, it's crucial that everyone plays their part. Bash, a transgender employee at Toast speaks about the company's inclusive and welcoming culture:
"I came out as trans and began transitioning during the pandemic. As offices began opening back up, I was afraid of what that would look like for me in the workplace. Not only for my comfort but for my safety. I began researching companies that would be great not only for me to grow and thrive, but where I could be supported. I had heard that Toast was an amazing employee-empowering company. "
"Toast's inclusivity really pushed me to want to be a part of the team. Toast encourages things like using pronouns, providing gender-neutral restrooms, and strong ethics when it comes to diversity. What may seem like a small gesture to some, is life-changing to others. In my eight months here, I feel so much support and genuine caring. I think the most empowering thing I can say is, that being at Toast makes me feel safe to be me."
Bash [he/him] Customer Success Team
About Great Place to Work®
Great Place to Work® is the global authority on workplace culture. We help organizations quantify their culture and produce better business results by creating a high-trust work experience for all employees. We recognise Great Place to Work-Certified™ companies and the Best Workplaces™ in more than 60 countries.
To join the thousands of companies that have committed to building high-trust company cultures that help them attract, retain and take care of their people, contact us about getting Certified today.
More helpful resources on building a more Trans-Inclusive Workplace:
How to Hire: Culture Fit vs Inclusive Culture?
How to Be a Better Manager in 6 Steps
20 Ideas for Cultivating Diversity and Inclusion at Your Company
10 Figures to Convince a Leadership Team of the Importance of Culture
Employee Appreciation Day: 7 Great Ideas to Give Back!
Managers: Are You Building a Culture of Trust?
9 Tips on Improving Employee Experience by Building a Healthy Culture
Mental Health Supports in the Workplace: A Mutually Beneficial Approach
9 Ways to Show Employees You Value Them