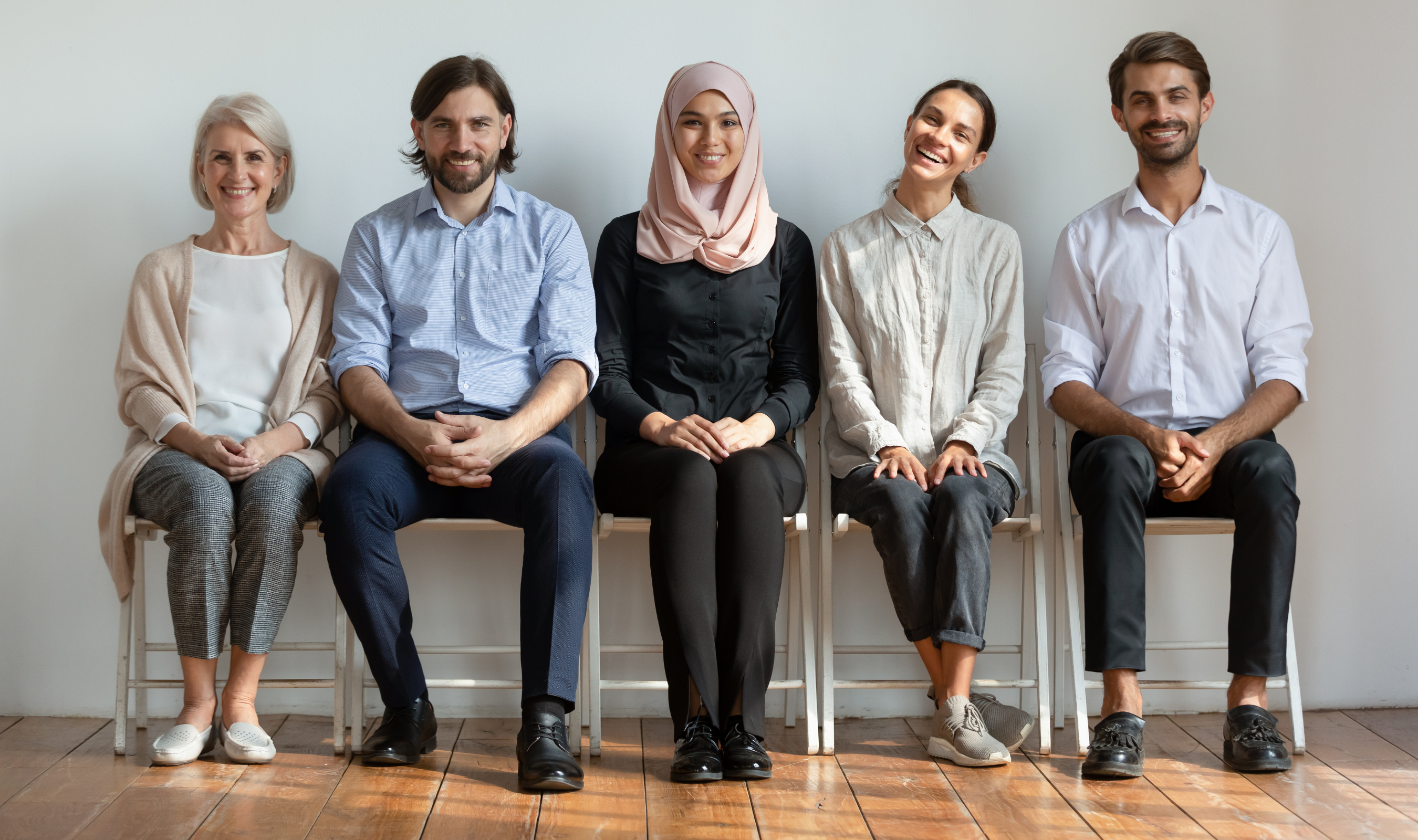 A company's culture is a set of beliefs and shared values for how it does business with its stakeholders and how people interact with each other. It encompasses the mission and goals of the company and shapes the leadership style of senior executives.

Culture in general has always been shaped by a community of people. It is meaningful and provides a clear path for how people react, respond and grow together. Hiring employees who fit the company culture means seeking alignment with the company culture and its values. The employer will focus on how the candidate's attributes can fit into the existing team.

This article highlights the constraints that cultural fit poses to business growth and provides tips and examples of inclusive hiring in the workplace.
What is a Great Company Culture?
"A great place to work is one where you trust the people you work for, have pride in what you do and enjoy the people you work with."
We survey tens of thousands of employees across a wide variety of industries. Based on this large data set and Ireland's Best Workplaces, a great company culture can be defined from an employee perspective, as a workplace where:
You Feel: That You Can Trust Those Around You,
You Feel: Fairly Treated, Regardless of Who You Are,
You Hear: That Your Suggestions and Ideas are Welcome,
You Hear: That Your Work is Valued.


What is hiring for Culture Fit?
Culture has a significant impact on our perception. It structures the way we think and can lead to cognitive biases because it is based on our judgement and preconceived notions, which keeps us from innovative thinking. You have probably heard of the halo effect or survivor bias. All these biases affect organisations that end up hiring clones.
Watch Joan's interview extract, Manager for Monitoring and Observability at Udemy talking about how the company's healthy culture 👇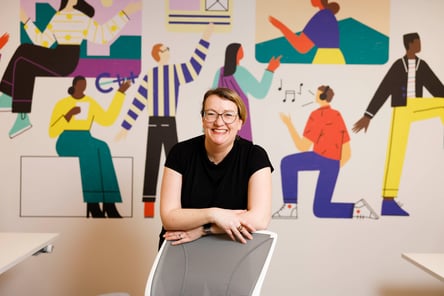 "There's some tech companies you would have the job ads with like "we work hard, we play hard, we're looking for ninjas!" that's code for "we expect you to work until 11:00 PM at night" because something is broken."
By excluding other candidates who do not belong, companies hire and attract only like-minded people, leading to an environment of "groupthink" or an echo chamber where everyone agrees and no one questions, thinks or feels anything. This can be detrimental to the growth of your business as it leads to resistance to change, unfair treatment such as discrimination, harassment and rejection towards those who do not fit the preconceived cultural model.

At the end, its more a Cult than a Cult-ure!
Download our latest report on Employee Experience 👇
How to hire for an Inclusive Culture that harness business growth?
Hiring people for an inclusive culture goes beyond compatibility with your values and teams. When thinking about growth, the main goal is to add a new element to your culture that can enrich and/or challenge your established culture by adding a new perspective to foster innovation to leverage business growth. Remember: what you are attracts you.
To create a more inclusive culture through hiring:
1. Define your Employee Value Proposition
Develop your offering such as your benefits, your perks and messaging accordingly to ensure that the talents can achieve the organisation's objectives and be recruited at the end. Set goals with clear indicators of progress and adapt their strategy from the results. Make sure you take into account the conjuncture's uncertainties such as remote working, virtual fatigue, work-life balance, etc. A long list of crucial questions employers are addressing when thinking of what they can offer to potential talent.
One effective way to begin this is by developing a strong Employee Value Proposition (EVP) which is a key weapon to compete in the job market nowadays. The EVP acts as the people deal and refers to the qualities associated with an organisation as an employer, the set of qualities that the talent market and the current employees perceive as the value they gain through employment with an organisation.

Last but not least, this will require collaboration between the HR and Marketing functions of the organisation, working in tandem to ensure what is offered is well communicated, targeted, and crucially, can be delivered.
2. Examine your culture for potential triggers
With 20% of those intending to leave their current employment citing toxic workplace culture as their primary motive, this is an issue that must be addressed.
It starts with culture and the messages you send employees about success, failure, inclusion, and recognition. Ensuring these factors are aligned with healthy personal behaviour will help create a culture that discourages toxic behaviours and patterns.
Make sure you have a strategy in place to retain your talent. Prevention rather than reaction is the strategy required and it is employees who will best inform you on what areas are most important to them.
3. Encourage adaptability and innovation
If you want your team to become more comfortable with change and innovation, there's a few things you can put in place. For example, be receptive to new ideas and concepts and provide a space for effective, two-way communication, adopt a mindset that view challenges as opportunities. Be curious and don't be afraid to ask difficult questions. Encourage learning and development.
How to help your team be more adaptable to change? Check this article, right here.
How culture can help your team foster innovation? Check this article, right here.

4. Cultivate Diversity and Inclusion
You have probably heard of the expression "Diversity is being invited to the party, inclusion is being asked to dance". As an organisation, it is your responsibility to ensure that everyone is asked to dance in ALL areas of the workplace. This is key to building trust and engagement with your workforce.

Diversity & Inclusion refers to the diversity of people such as gender, nationality, sexual orientation, age and identity. Beyond the differences, all these characteristics can make successful teams by adding different perspectives, point of views and experiences to the the group, making it richer. There are countless ways regardless headcount, budget and bandwidth on how you can improve diversity and inclusion in the workplace.

SAP Ireland partners with Specialisterne Ireland and have developed a programme to hire talent in the autistic spectrum who are usually set aside due to their differences. SAP Ireland are embracing these differences and are going the extra mile for diversity and inclusion while opening an untapped source of skilful talent.
Think that you have a great company culture? Check how you can be Certified as a Great Place to Work!
The Certification™ is the first step towards any Great Place to Work recognition. Want to know how to be Certified as a Great Place to Work? Join us on March the 31st for a 1h informative session to discover Cloudera's Case Study after 1 year in the program, and get all your questions answered!
More resources on hiring for an Inclusive Culture:
About Great Place to Work®
Great Place to Work® is the global authority on workplace culture. We help organizations quantify their culture and produce better business results by creating a high-trust work experience for all employees. We recognise Great Place to Work-Certified™ companies and the Best Workplaces™ in more than 60 countries. To join the thousands of companies that have committed to building high-trust company cultures that help them attract, retain and take care of their people, contact us about getting Certified today.