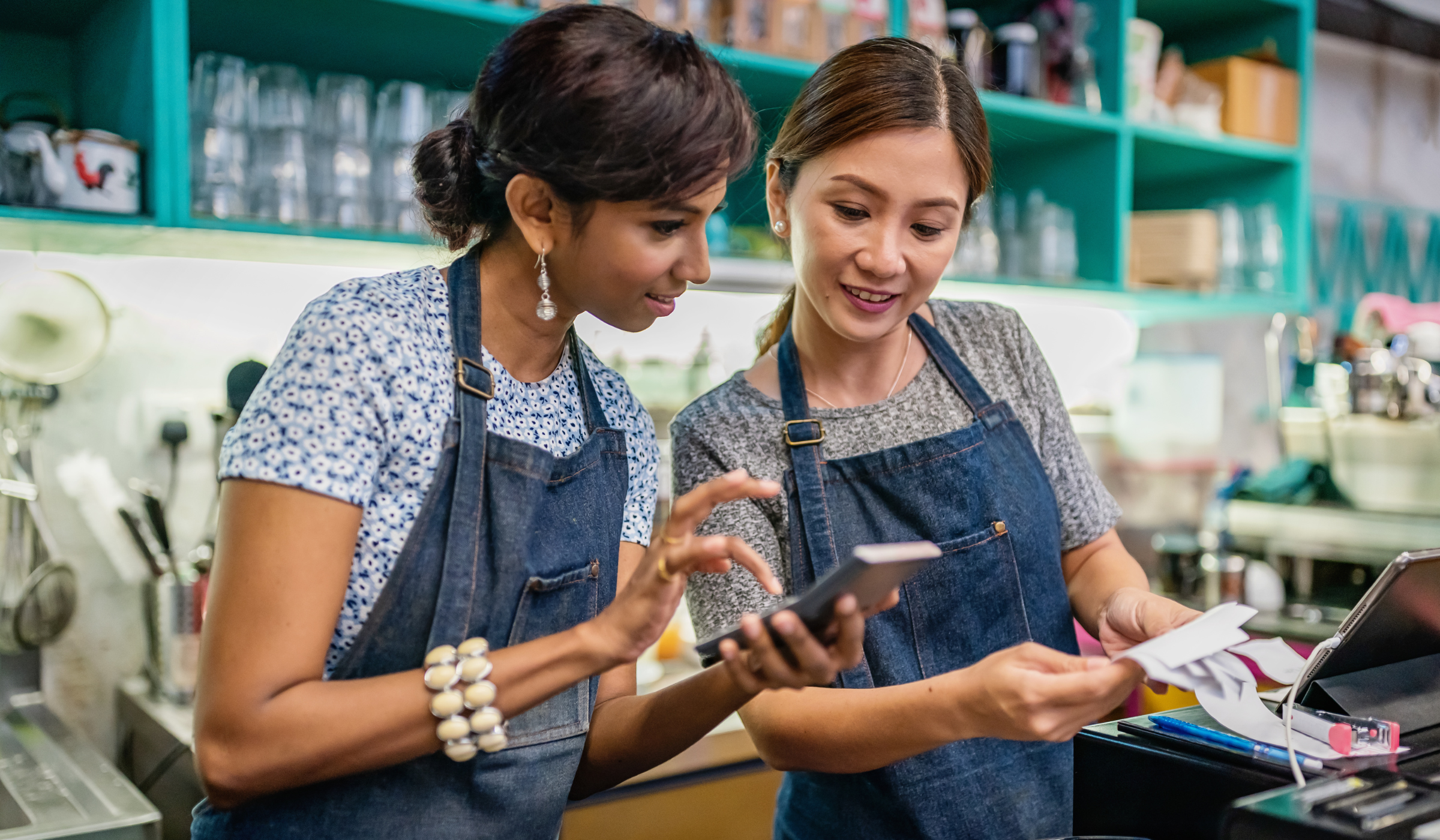 Many industries, such as retail and hospitality, rely on hourly employees, many of whom have temporary contracts or are part-time workers. They form the backbone of many businesses, often representing a significant portion of the workforce. Their contributions are vital to the smooth functioning and overall success of any organisation. And because your customers' experience depends on your employee experience, their behaviours directly affect your profits.
In the wake of the pandemic, those employees who were often taken for granted before suddenly had to show up and get the job done. Frontline employees even earned the label "essential" and were just that - assurances of necessary health, safety, and goods and services at a time when meeting basic needs was uncertain. In retrospect, all of us have learned a valuable lesson - we are still reliant on the employees we once took for granted.
So it is crucial to prioritise the engagement of hourly workers. However, some organisations have trouble engaging these types of employees due to the sporadic nature of their shifts.
Here are a few tips to overcome that challenge.
Provide clarity and predictability
Lack of predictability is unfortunately one of the defining characteristics of being an hourly employee. Not only do their shifts constantly change, but their salaries do too. You could have employees working shifts during your business's busiest hours one week and working the deadest periods the next.
We know suggesting to offer your hourly workers absolute predictability is a lot easier said than done, but you should always make an effort to do so whenever possible. Try to ensure their hours are equally distributed throughout the week, and in case of a last-minute change to the roster, make sure to notify your employees as soon as possible.
A lack of information about their schedule makes it incredibly difficult for hourly workers to plan the rest of their lives. Obviously, this leads to a lot of frustration and anger for hourly workers who also have many other responsibilities outside of work when they can't plan around their upcoming shifts.
One of the Great Place to Work Certified, Leisure Centre Group Aura Holohan Group operates a 7-day per week business with opening hours in the Leisure Centres varying between 7.00 am to 10.00 pm. Employee availability and flexibility of rosters are fundamental to the service to their customers. 66% of their workforce are part-time employees who are completing their college degrees or who have family and carer commitments and managers always try to accommodate requests.
"The rosters are designed with flexibility in mind for our staff, while still ensuring the needs of the business are met. It can be challenging at times, however communication plays a key role when arrangements are agreed and when rosters need to be adjusted. Our policy is to flag this as early as possible, to allow employees to make alternative arrangements." Narcisa Popovici, HR Director at Aura Holohan Group
Types of support Aura Holohan Group has in place for part-time employees:
Shorter workdays

Shorter work week

Split shifts

Alternating schedules for certain roles, where the role is shared between two part-time employees or one full-time employee and one part-time employee

Cross training allowing employees to cover different departments based on their availability
"What I love the most is the flexibility as I have two kids and the roster allows me to work around school hours." Cara Dowling, Membership Advisor, Fitness Instructor and Swim Teacher at Aura Holohan Group
Check out who made Ireland's Best Workplaces 2023 below 👇
Listen to their needs
Look beyond a college degree
Hourly employees possess a wealth of skills and talents, yet they often feel undervalued within the organisation when it comes to opportunities for advancement and fair compensation. One contributing factor to this discrepancy is the emphasis placed on having a college degree for certain positions and salary levels.
When asked how their organisation could improve as a workplace, hourly workers frequently mentioned that the requirement of a college degree limited their ability to participate fully. Many hourly employees believe that recognising and rewarding their tenure and dedication, rather than solely focusing on a degree, would be a more equitable approach.
"Aura has helped me progress in my fitness and management career while also allowing me to maintain a healthy balance between completing my college degree and work. This is proof that Aura truly cares about its people." Adam O'Connor, Part time Duty Manager, Leisure Attendant) at Aura Holohan Group.
Provide the right equipment
In order to achieve outstanding results, it is crucial to provide the right tools and equipment to your hourly employees. Just like any other worker, they require the necessary resources to excel in their work. Failing to provide them with the tools they need is equivalent to asking someone to dig an irrigation ditch with a spork. If you currently have outdated equipment, it is important to allocate a budget for upgrades in the upcoming year. Neglecting to provide the necessary resources can lead to frustration and ultimately result in a lack of engagement among your employees.
Demonstrate that you care about your employees' health
While it's true that small businesses may not be able to provide traditional health benefits to their hourly workers, including part-timers, there are still effective ways to promote the development of healthy habits that contribute to overall wellness.
For example, the hotel chain iNua Collection, certified as a Great Place to Work, offers a pension and healthcare to all their team members.
Acknowledge and recognise their efforts
Establish a reward program
Make sure that your management encourages your hourly workers to participate in incentives or programme that will help to recognise and encourage the most engaged employees.
Strengthening employee relationships.

Creating a healthy competition environment.

Rewarding peers and managers.
iNua Collection has launched the iNUAwards. It is a reward program for their colleagues whereby they can nominate each other to acknowledge all the wonderful things that they do. With this, their employees are able to build up their points and redeem them at the end of each year to transfer the points to a cash value.
Read more on how to develop a peer to peer recognition programme.
Listen to the Red Cube Podcast episode with Katherine Linehan from Trigon Hotels 🎧
Show Appreciation
If you want to let your employees know how valuable their work is to you, don't wait until employee evaluation time to do so. You should also consider implementing employee appreciation ideas throughout the year.
Whether it's a simple email, a picture, giving Kudos on LinkedIn, an official certificate, time off, perks, hampers delivered to their home, a raise or a promotion, there are many ways you can show your appreciation to your employees for their dedication, perseverance and commitment.
Read more on Employee Appreciation here
Involve them
Employers must recognise the invaluable contribution of part-time and hourly workers to the workforce and treat them accordingly. To optimise their efforts and productivity, employers should focus on integrating them seamlessly into the rest of the workforce, ensuring their happiness and engagement at work.
Brainstorming and decision-making
Often, managers may hesitate to involve their hourly workers in decision-making or soliciting ideas for business growth. However, it is important to recognise that hourly workers are the backbone of your business, interacting with customers on a daily basis and gaining firsthand experience with different company practices. As a result, they can offer practical and unbiased insights that can contribute to the growth and success of your business.
Employee Resource Groups
If your organisation has established employee councils or resource groups, it is important to actively involve your hourly workers in these initiatives. This level of participation can greatly enhance employee engagement by providing hourly workers with valuable opportunities to develop leadership, presentation, and other skills that can potentially lead to career advancement within the company.
Get all the information you need on how to get certified as a Great Place to Work 👇
Training and Development
Provide one-on-one mentoring
To provide hourly workers with valuable hands-on experience, it is beneficial to pair them with experienced and trusted employees during the training process. This allows the hourly workers to observe and learn how tasks are carried out in real-life situations.
Offer leadership positions
It's important not to assume that hourly workers are not interested in leadership positions due to their other commitments. The truth is, many hourly workers are eager to develop their careers and take on more responsibility. To support their growth, it's crucial to provide them with opportunities for career development. This can be achieved by investing in programs that help them acquire additional skills and knowledge. By doing so, you not only empower your employees, but also foster a culture of growth within your organisation.
At Aura Holohan Group, employees are encouraged to avail of the training and development opportunities through the dedicated Aura Training Academy and the Aspire Management and Development Programme. Many of their employees started in part-time roles as a receptionist or lifeguards and through Aura's pathways for career development progressed to manager roles.
Read more on 6 ways to have a fair process of promotions
In short, supporting hourly workers is essential for the success and sustainability of businesses and industries. These workers play a fundamental role in the day-to-day operations, interacting directly with customers, and contributing valuable insights. By investing in their engagement, professional development, and wellbeing, organisations can foster a positive work culture, improve retention rates, and enhance customer experiences. Recognising the significance of hourly workers and providing them with the necessary support is not only the right thing to do, but it also helps drive organisational success and positions companies for long-term growth and prosperity.
About Great Place to Work®
Great Place to Work® is the global authority on workplace culture. We help organizations quantify their culture and produce better business results by creating a high-trust work experience for all employees. We recognise Great Place to Work-Certified™ companies and the Best Workplaces™ in more than 60 countries. To join the thousands of companies that have committed to building high-trust company cultures that help them attract, retain and take care of their people, contact us about getting Certified today.