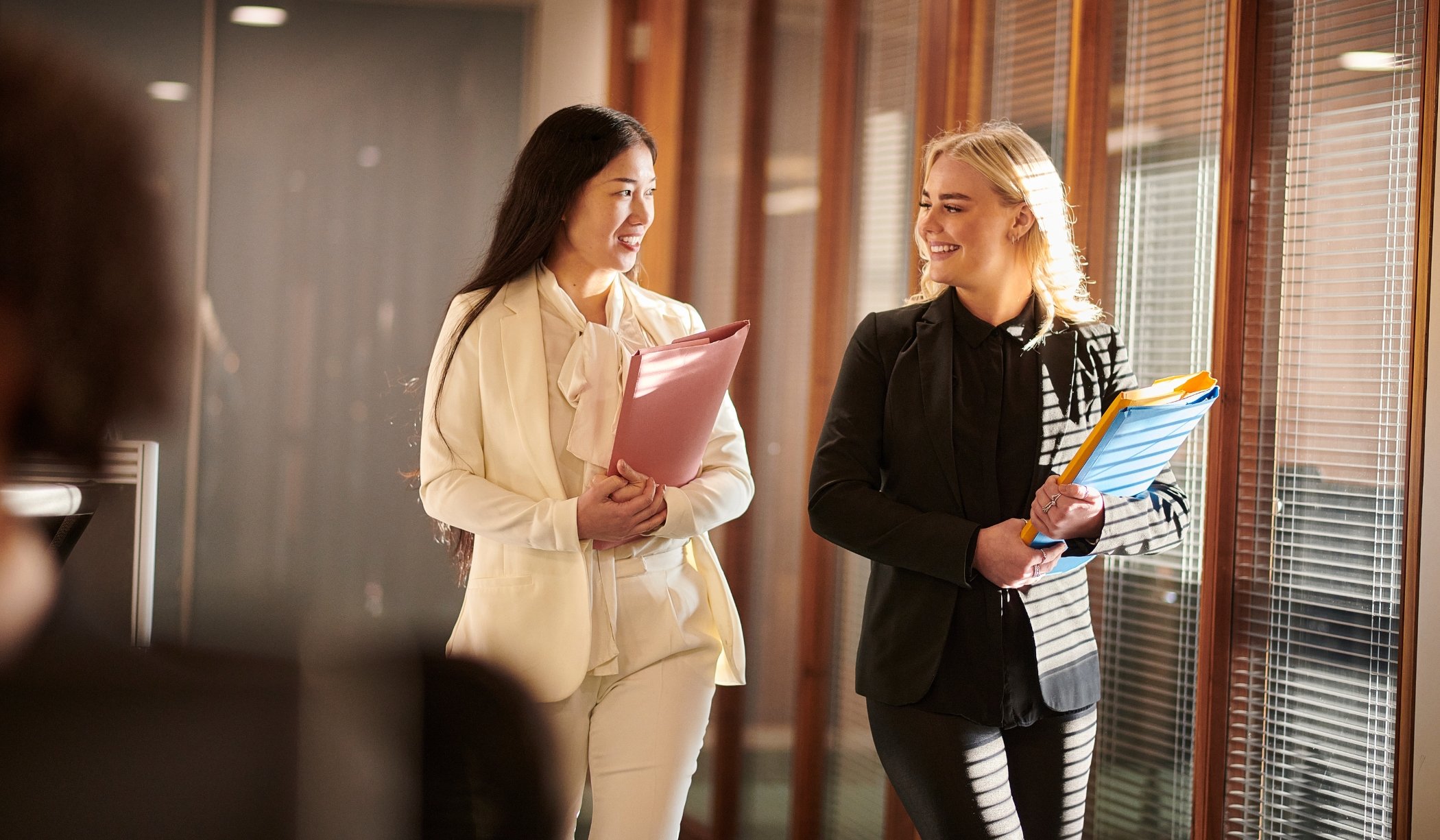 Mentoring has been a timeless practice, and its relevance in the workplace today finds a whole new light. There is no doubt that hybrid working and new technologies have fostered the concept. In fact, the pandemic era saw a 30% rise in mentoring initiatives (1). This led to 84% of Fortune 500 companies having mentorship programs (2), and 97% of mentee individuals affirming its worth (3).
Much like Yoda, the most famous Jedi mentor, who guided Luke Skywalker without boasting, modern mentorship isn't about self-promotion. Instead, it's about providing support and guidance to the mentee. This includes offering advice and sharing knowledge and experience. Ultimately, the goal is to help the mentee reach their fullest potential while developing leadership skills.
This blog explores the benefits of mentoring and gives practical examples of how you can implement mentoring in your workplace to nurture growth, foster leadership, and shape successful careers.
What is mentorship?
Mentorship is a dynamic relationship built on guidance, experience, and knowledge-sharing. It involves a more experienced individual, known as the mentor, offering their insights, advice, and expertise to a less experienced individual, the mentee. The mentor serves as a supportive ally, offering valuable perspectives and constructive feedback to help the mentee navigate challenges, develop skills, and achieve personal and professional growth. This collaborative partnership goes beyond mere instruction; it cultivates a nurturing environment where the mentee can learn, explore, and flourish through the wisdom and encouragement of their mentor.
The benefits of mentorship at work
Improved Employee Retention and Engagement
Employees who have a mentor are more likely to feel connected to the organisation and their colleagues, as they understand how they contribute to the larger picture. This sense of belonging and camaraderie can reduce turnover rates. According to a study by Deloitte (4), employees who are mentored are 77% more likely to stay with their organization. Mentorship can also alleviate the feelings of isolation that individuals may experience in their careers, especially in remote or hybrid settings.
Read more on talent retention here.
Learning and Development
Mentors possess valuable experience, expertise, and industry insights that they can impart to mentees. This knowledge transfer accelerates the mentee's learning curve and helps them avoid common pitfalls. Mentorship is ranked the first focus area for Learning and Development programs in 2023 in the LinkedIn Learning Report (5). This relationship allows for personalised learning experiences tailored to the mentee's needs and learning style. This focused approach can lead to faster growth and skill acquisition.
Read more on learning and development here.
Enhanced Leadership Skills
A survey by the American Society (6) for Training and Development found that 71% of Fortune 500 companies offer mentoring programs to develop leadership skills. Mentorship fosters a safe space for mentees to explore their leadership style, refine their emotional intelligence, and cultivate the ability to inspire and motivate teams. By observing their mentors in action and receiving personalized feedback, mentees develop the confidence to take on leadership roles and navigate the complexities of organizational dynamics.
Read the 10 Tips on Leadership from the Most Trust Leader.
Boosting Confidence
Having a mentor who believes in their potential can boost a mentee's confidence. According to research conducted by the Irish Research Council (IRC)(7), mentoring has a direct positive impact on self-confidence and overall well-being. This study found that individuals who had access to mentors were more likely to set ambitious goals, adapt to challenges more effectively, and exhibit higher levels of resilience.
Increased Diversity and Inclusion
By connecting individuals from diverse backgrounds with experienced mentors, mentorship programs facilitate cross-cultural understanding and awareness. Mentees gain exposure to different perspectives, breaking down biases and fostering an inclusive mindset. Mentoring can foster a sense of belonging and empowerment among underrepresented groups, as they receive personalised support and insights from those who have navigated similar paths.
Read more on 20 ideas to cultivate Diversity & Inclusion at work
Get all the information you need on how to get certified as a Great Place to Work 👇
Different types of mentoring
Mentoring interns and students

At Toast, they welcome students into their Dublin office each year for internships across their Research and Development and Quality Assurance teams.
"Our program offers dedicated mentors, impactful project work, as well as professional development and social engagement opportunities. We hosted virtual experiences, volunteer opportunities, workshops on resume writing, LinkedIn profile building, and interview preparation. We also brought in leaders from across the business to share professional advice and do deep dives into our tech stacks and discuss various technical professional paths. All eligible student interns graduating in 2023 were offered full-time Toast employment after their graduations, and we hope they choose to continue growing their careers with us. " Paige Marino, Employer Brand Program Manager at Toast

Another way to develop mentorship is by supporting and mentoring students outside of the organisation.
Cairn Homes participate in the Business in the Community Ireland programme which provides senior cycle students with a mentor from the world of work over a two-year period.
It supports the student to understand the value of their education.

It promotes self-esteem.

It develops an awareness of the workplace.

It improves social and communication skills.
Volunteers committed 45 minutes of their time, every 4 weeks to the program (during the school year).
This programme is also an opportunity to attract talent in your workplace and build up your employer brand and reputation.
Mentorship mixing generations - Version 1

Version 1 launched an initiative called Shadow Board, made up of a diverse group of younger members of the Version 1 team, a generation who make up a large portion not only of their own company but of their customers' companies and their customers' customers. The group consists of 13 people brought together as a forum for 12 months from a cross-section of the Version 1 business, all under the age of 30. It is sponsored by the CEO and its primary directive is to provide insight, feedback, and ideas to senior decision-makers in the business, representing their generation's perspective, as well as to hear about the company strategy and decisions so they can share with their peers.
Mentoring across sectors - Qualtrics

Qualtrics implemented a Q-Mentor program where employees are able to match with mentors in their desired field and meet with them over the quarter (and beyond) to gain valuable advice and skills for their future. Over 1,000 employees have utilized this program and Qualtrics have seen over 550 successful mentorship.
Mentoring women - Toast
At Toast, they also offer a mentorship program hosted by ToastHer, their Employee Resource Group for women. Through their mentorship program, members have the opportunity to learn from female leaders across the organization.
"I've been both mentor and mentee. It doesn't matter what level you are, we encourage people to have multiple mentors and mentees across the organisation. I've learned a lot from mentoring people, it goes both ways." Cara Kelly, Associate Director, Program Management, Toast
Discover the Best Workplaces for Women in 2023 👇
Returnships - Toast
In addition to supporting folks at the early stages of their careers and women, Toast are also eager to build up individuals who took breaks in their tech careers and are now looking to rejoin the workforce.
"We know how challenging this can be, so we partnered with Women Reboot to build opportunities that support former engineers on their journey back into tech. These roles support our engineering and QA teams, and we're thrilled to report a very successful first round of partnership, which resulted in us welcoming back a participant full time at Toast. We are excited about these opportunities and eager to see how these diverse backgrounds and experiences will enrich the Toast community." Paige Marino, Employer Brand Program Manager at Toast
In summary, mentoring is more than just a relationship; it's a dynamic partnership that fosters personal and professional growth. It not only accelerates learning and skill development but also fosters meaningful relationships that can positively impact an individual's entire life journey. Whether you're a mentor or a mentee, engaging in a mentorship relationship can lead to substantial personal and professional rewards. Finally, for organisations, fostering mentorship is an impactful way to increase engagement levels while upskilling the workforce.
About Great Place to Work®
Great Place to Work® is the global authority on workplace culture. We help organizations quantify their culture and produce better business results by creating a high-trust work experience for all employees. We recognise Great Place to Work-Certified™ companies and the Best Workplaces™ in more than 60 countries.
To join the thousands of companies that have committed to building high-trust company cultures that help them attract, retain and take care of their people, contact us about getting Certified™ today.
Resources
1. LHH https://www.lhh.com/us/en/insights/the-state-of-coaching-and-mentoring-in-2021/
2. National Mentoring Day https://nationalmentoringday.org/facts-and-statistics/
3. Forbes.com https://www.forbes.com/sites/forbescommunicationscouncil/2022/05/19/does-mentoring-still-matter-for-fortune-500-companies/?sh=798f4d7b5d8c
4. Deloitte https://www2.deloitte.com/za/en/services/consulting-deloitte/people-surveys-by-deloitte.html
5. LinkedIn Learning Report https://learning.linkedin.com/content/dam/me/learning/en-us/pdfs/workplace-learning-report/LinkedIn-Learning_Workplace-Learning-Report-2023-EN.pdf
6. Forbes.com https://www.forbes.com/sites/forbescommunicationscouncil/2022/05/19/does-mentoring-still-matter-for-fortune-500-companies/?sh=b9747ca5d8c7
7. Irish Research Council: https://research.ie/what-we-do/loveirishresearch/blog/researcher-of-the-year-research-ally-award/