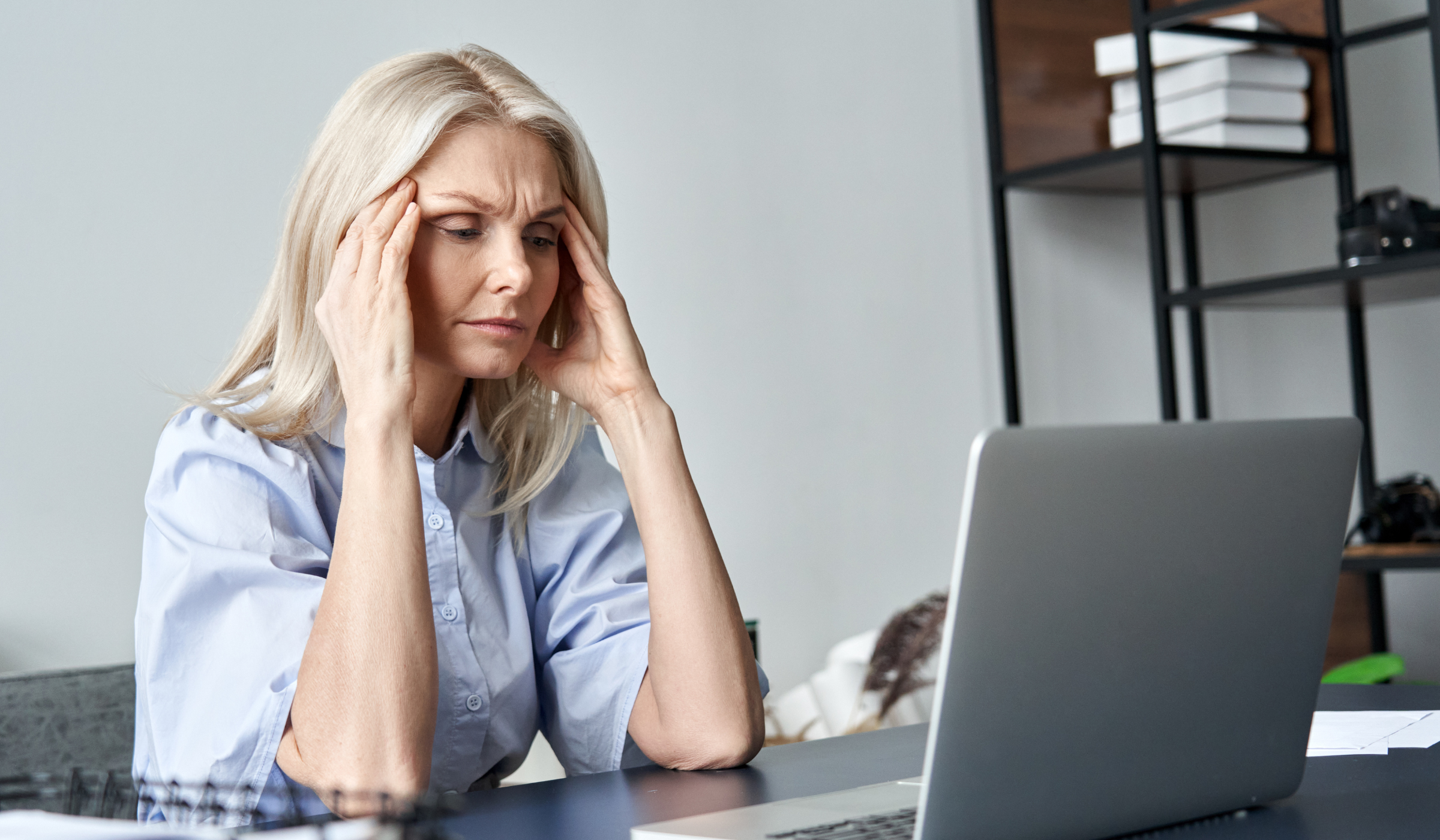 In Ireland, around 570,000 women are currently in the menopausal or perimenopausal stage, with approximately 350,000 of these women still in paid employment. And yet the topic of menopause is only just becoming a point of conversation in the workplace, with many still considering it something taboo or shameful to talk about.
Menopause can be extremely frustrating for women to go through, with an intense fluctuation of hormones leading to a variety of symptoms such as hot flushes, bladder problems, mood swings, migraines and difficulty sleeping – to name but a few. The average age to go through menopause is around 45-55, but this can happen even earlier, and last anywhere from seven to fourteen years.
The taboo around menopause
It is extremely common for women to feel isolated going through these symptoms, owing to a number of factors, a huge one being the feeling of shame or embarrassment to speak openly about it, especially in the workplace. Research carried out by Ireland's first dedicated menopause clinic, The Menopause Hub, and the Irish Business and Employers Confederation (Ibec) found that 39 per cent of women have missed work because of their symptoms, with 86 per cent admitting they did not feel comfortable enough admitting to their line manager the real reason they had to miss work.
So how can employers combat this? We've compiled 5 actions your organisation can take to make any women experiencing perimenopausal or menopausal symptoms in your workplace feel as comfortable and supported as possible.
Ireland's Best Workplaces for Women™ 2023
👇 Click on the image to download the special report 👇
Providing education and training for management
It is vital for women in the workplace to feel confident approaching management or HR regarding these issues, and to not feel embarrassed or ashamed to do so. At the same time, with topics that aren't talked about as often, it can be common for management or HR to feel that they want to help, but they don't know the exact right thing to say. Training can be provided through the likes of The Menopause Hub's "Menopause Academy", which provides a range of courses for everyone from managers to HR and employees. Course information can range from position to position, and for a manager could include education on a manager's role in supporting menopause at work, and how to provide the best support possible to employees.
With 12% of menopausal women leaving the workforce altogether due to debilitating symptoms and 43% considering leaving, education and training is key to talent retention. Not only are you creating a space for management to be fully aware of how to speak with employees, by implementing these resources you are also telling your employees that this is a topic that matters to your organisation, and not something you just want to sweep under the carpet.
Another important element to being informed as a manager is to not assume that all women experience menopause in the same way. Every woman is different, and while some may experience little to no symptoms, for others it can totally take over their life and make it extremely difficult to do daily tasks. One of the most beneficial things you can do as an employer in terms of menopausal awareness is to train managers to be able to be sensitive and tactful when discussing menopausal issues with employees and be able to offer individual adjustments on a person-to-person basis.
Company-wide events and awareness
Training and awareness doesn't have to stop with management – in fact, a key part of employees feeling supported at work is through the support they receive from other colleagues. If all employees – even those who are not affected by menopause – receive adequate education on these issues, the more able and understanding they will be able to be.
Pharmaceutical company B. Braun had the great initiative to recognise that as an organisation, over 90 per cent of their female demographic were in the 40+ age bracket. From this, they decided to implement a "menopause in the workplace" workshop for employees and managers, which tackled the issues of menopause at work head-on and enabled the organisation to start the discussion around menopause in an open, engaging and fun way. An important aspect of this was to include both men and women in the discussion, allowing an open conversation about misconceptions around menopause as well as providing information on the workplace implications of the process, covering areas such as symptoms, the impact of hormone replacement therapy and gender misconceptions.
By carrying out this training, employees feel better equipped to discuss menopausal issues, something they may not have been fully informed on before. For employees, this has the added benefit of helping them in other aspects of their life such as in their personal lives, being able to support and understand people close to them going through the same issues.
Implementing menopause-specific policies
In order to have a menopause-friendly workplace, it is vital to have a sufficient menopause workplace policy in place. This policy must consider all types of risks and issues that menopausal employees might face during work and set out clear practices on things like sick leave relating to menopause as well as any other accommodation employees with menopause may need, such as flexible working arrangements.
Woodies are one such company who have taken this initiative, launching a specific menopause policy to support colleagues and managers as well as delivering educational talks. By providing paid leave and other supportive measures, companies can create a more inclusive and supportive environment for all employees.
More resources:
Appointing menopause "champions" or ambassadors
Menopause champions are specifically appointed to provide support to those who need it in the workplace. This individual should be someone that staff know they can trust. A beneficial aspect of having menopause champions is that they can be a point of contact for staff who need advice but don't want to immediately go to a manager and discuss more personal issues.
Menopause champions can be extremely helpful for those going through menopause, but also for people approaching it who may be unsure about the supports available, as well as those who just want to know more to support other women in their personal lives.
Some of the tasks a menopause champion can undertake could be:
Keeping colleagues up to date on how the organisation is continuing to support employees going through menopause

Creating a support network for those going through menopause to share their experiences and feel safe doing so

Arranging workshops and training on a regular basis to keep the momentum and awareness going all year round





Check out our exclusive report for Ireland's Best Workplaces™ 2023 below 👇
Open door policy
If you want your employees to feel secure to speak with managers about these issues at work, there needs to be a certain level of trust. Your employees won't want to speak with you if they feel they're not going to be heard. By maintaining an open-door level of communication from the top down, your employees will feel they can come to you, and that it's not just a policy written up for the sake of it, with no action taken thereafter.
Menopause has been a taboo subject in Ireland for far too long, and Loretta Dignam, CEO and Founder of The Menopause Hub, agrees: "Women were just supposed to get on with things, personally and professionally. With the complexities of menopause, many highly qualified women have been lost from the workforce as a result - just because they did not get the support they needed from their employer." It's time to end the stigma, and for employers to start making the effort for their employees to feel as supported as possible, at every stage of their lives.
Menopause Workplace Excellence Awards 2023
As part of the Best Workplaces for Women 2023, Great Place to Work® were delighted to partner with the Menopause Hub. The Menopause Hub is an evidenced-based centre of excellence, on a mission to smash the taboo surrounding menopause. At their two clinics, women receive the help they need to live their lives to the full during menopause. And through their workplace programmes women are benefitting from the support they need.
Great Place to Work will be partnering with The Menopause Hub for Ireland's first-ever Menopause Workplace Excellence Awards - which will recognise efforts by employers to create supportive environments for women going through menopause. Click here to fill out the entry form to be considered for the Menopause Workplace Excellence Awards 2023.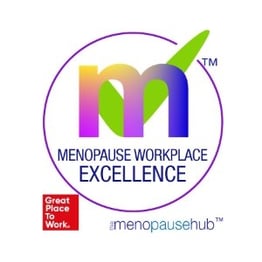 About Great Place to Work®
Great Place to Work® is the global authority on workplace culture. We help organizations quantify their culture and produce better business results by creating a high-trust work experience for all employees. We recognise Great Place to Work-Certified™ companies and the Best Workplaces™ in more than 60 countries. To join the thousands of companies that have committed to building high-trust company cultures that help them attract, retain and take care of their people, contact us about getting Certified today.