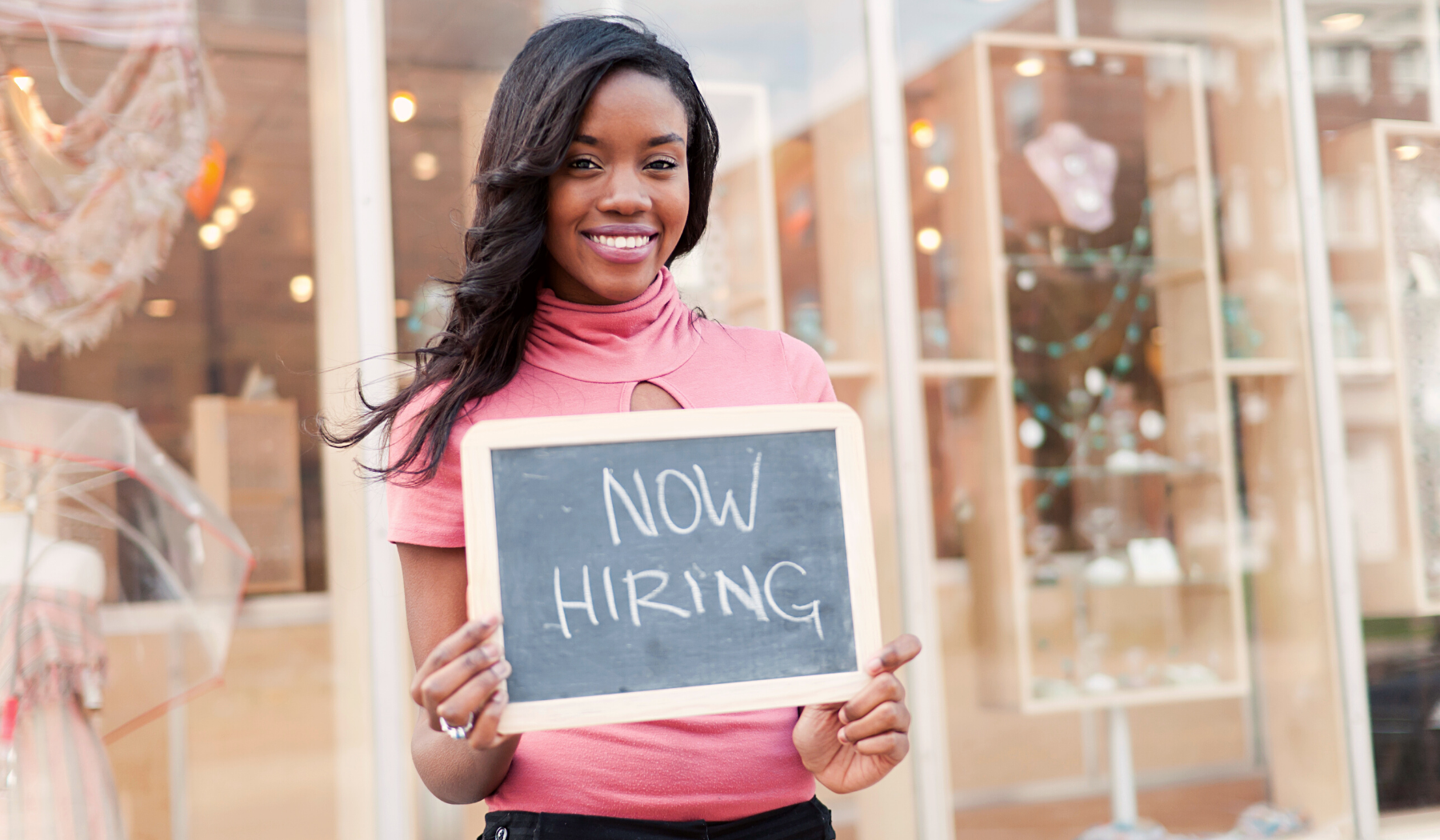 The 1st obstacle candidates experience when searching for a job is not knowing what it is like to work at an organisation. And 75% of them consider an employer's brand before even applying for a job.
Your Employer Brand is people's perception of you as an employer, as distinct from your organisation's reputation as a business. It is the image of your organisation as a "great place to work" in the mind of current employees and key stakeholders in the external market.
Every organisation has an Employer Brand, even if it is not defined, it exists. What not all organisations do is activate and leverage their Employer Brand. They don't tell their story, yet this is one of the best ways to engage with their different stakeholders.
Considering that 72% of recruiting leaders worldwide agreed that employer brand has a significant impact on hiring, organisations must act now to keep a competitive advantage. In this article, we give you key tips to have the most impact on your talent attraction and retention, and your reputation as an employer.
1. Base your Employer Branding strategy on the talent needs
When developing your Employer Brand strategy, it is crucial to put yourself in the talent's shoes to understand what they do to search for a job, and what they need and feel when they do so. The more aligned your strategy will be, the more fluid the candidate experience will be and the more chances you have of recruiting the right talent.
For example, at the interest stage of the talent journey, when they are typing your company name in the Google Search bar, they are landing on a multitude of content like your Google review, website career and "About Us' page etc. There, they want to see people like them, authentic employee advocacy, what you bring to your employees, to be able to project themselves in your organisation.
At the application stage, talents need to be guided around the next steps of the application, they need to know they are going to receive a quick and bespoke response from the recruiter, so be sure you provide guidance and support to the candidates at that stage.
Click here to watch the full video of the talent journey, what they need, and our advice to align your Employer Brand strategy with their needs.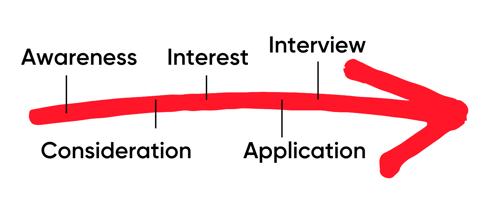 2. Adapt your campaign to your target
Not all your recruitment campaigns should look the same. Whether you are looking for a VP of Sales in Ireland or a developer anywhere in the world available to relocate, your strategy must align. When creating your recruitment campaign, be sure to consider the role, sector, location, seniority etc. and adapt your content and channels to it.
Recruiting a Junior Community Manager for a B2C business? Tiktok and Instagram are your best friends. And be sure to provide personalised and flexible benefits!
At Liberty, "every time we get a piece of content, we wonder what stakeholder are we communicating with. For example, we got the Great Place to Work Certification: okay we need to communicate that with employees, prospective employees, Social Media users, stakeholders etc." says Roseanne Reagan, Corporate Communication Manager at Liberty Mutual Insurance.
To do that, Liberty Insurance have a weekly 'Content Room' to discuss what's coming up. It is open to anyone in the organisation. They discuss the messages which need to get out and decide who to send them to. It is a way of reframing everyone's thoughts within the organisation.
Read more about Managing Talent Uncertainty in 2022.
3. Create a calendar of Employer Branding activities
Develop a yearly calendar based on the different skills you need to attract, how you differentiate yourself as an employer from other organisations (using the Great Place to Work Certification for example), and celebrate the uniqueness of your people.
You can create content based on your Great Place to Work score from the Trust Index Employee Survey results, share your Employee Value Proposition, your benefits and perks, your employee's stories etc.
For example, Sam Sheriff, CPO at Symphony RetailAI says "we have recently talked about our women in tech roles because it is our aim to continue being a diverse organisation and to ensure that all people are welcome here".
Read more about Building an effective Employer Brand strategy.
Read more about Leveraging your Employer Brand.
4. Align your Employer Brand strategy across locations
At Liberty Mutual Insurance, they "want to create a culture where the employees in Spain, Portugal, Northern Ireland and Ireland are part of one team across Europe, and that's central to our communication efforts."
To improve their corporate reputation, they aim to capture the great employee stories within those countries. But it can be difficult to keep the pulse of the whole organisation and to capture everything that is happening in different locations and departments. So the Communication Team connected with all the departments, encouraging them to come to the weekly Liberty 'Content Room' and share their stories.
However, you can't put a one-size approach to every country. According to Roseanne, "it needs to be tweaked based on cultural sensitivities. It is having one team strategy but knowing that everyone is empowered to make smaller market tactical decisions."
5. Measure your Employer Branding efforts
Sam advises that "if you want to get the true pulse of the organisation you have to do it externally". It is important to measure the engagement of current employees but also of people leaving your organisation. At Symphony AI Retail, they organise exit interviews as well as quarterly check-ins. They also ask their customer: "talk to us about our staff: what are you seeing in terms of their level of engagement, their level of input into your business".
From an external point of view, Liberty Mutal Insurance measure the quantity and quality of media coverage in terms of sentiment, but also Social Media engagement. They use external recognition and awards, like the Great Place to Work score. They also send monthly anonymous employee satisfaction surveys: it is crucial for your Employer Brand to know what your current employees think about you.
Read more about How ORS measure their Employer Brand.
6. Develop a strong employee referral strategy
The two factors that are really important for a candidate to consider a job offer are to know the organisation and even better, to trust it. And how do you make a candidate trust your organisation if they don't even know you? Well, the 'Refer a Friend' scheme is the holy grail. Candidates trust the company's employees 3 times more than the company leaders to provide credible information on what it is like to work there.
At Symphony Retail AI, "22% of our hires in May and June have been through employee referral which shows our people are advocating their network to come and work here, and we have seen the number of referrals double" says Sam.
They are seeing a much higher conversion rate thanks to the referral scheme.
7. Amplify your Employee's Voice
Candidates are looking for a fantastic employee experience. Showcasing what you already do for your people and equipping them to share their own experiences is a powerful tool to convince candidates to join your organisation.
"And people should hear it [that they are a great place to work] from our employees. There is no point in hearing it from the company's LinkedIn or the HR Team. It is better to hear it from the employees themselves." says Sam.
At Symphony Retail AI, "our employees voluntarily get involved with our campaigns and they are our very best ambassadors".
Read more about How to Share your Employees' Stories.
8. Be ready to welcome former employees and keep a connection with them
"We have people who had left who are talking to us about coming back. And in the last 45 days, we had 2 returners physically coming back to the organisation" says Sam. "Our job as an organisation is to not just build your skills and experience for our future, but for the future of the employees as well. And we have to accept employees sometimes want to validate this experience elsewhere and that's part of the whole cycle. But the fact they want to come back just shows how much of a great employee experience we are."
Keeping in touch with your leaving employees shows that you are a really good and genuine employer and ensure they have a quality offboarding.
Read more about Employee Offboarding.
9. Enrol with Great Place to Work
You might wonder: how can Great Place to Work help with all of this?
Well according to Sam, "it is the impact it has on not just bringing candidates into the organisation but also on the retention of your employees. There is no doubt it has created a real buzz for our employees. To receive such recognition in so many countries has made everybody feel incredibly proud, myself included." She adds "It wasn't about accreditation for us when we went through this, it was about really taking a much deeper pulse of the organisation to understand where our employees were happy, where perhaps there were areas of development, and then acting on it. Because you can't just do the survey and then not act on what people said to you. We accept we can't do everything, but we talk to our employees about what we will do first, and what we will do later on."
At Liberty Mutual Insurance, Roseanne says "we have seen a huge boost to morale and employee satisfaction rates have stayed and a high peak level". Externally, they got media mentions, and conversations with different stakeholders congratulating them on the Great Place to Work recognition. They indeed have also been recognised as a Best Workplace for Women in Ireland and as a Best Workplace for Wellbeing in the UK and using it in their PR efforts: "When we talk about all our DEI and ESG efforts, these awards are very nice touchpoints where we can say we have been recognised externally".
About Great Place to Work®
Great Place to Work® is the global authority on workplace culture. We help organizations quantify their culture and produce better business results by creating a high-trust work experience for all employees. We recognise Great Place to Work-Certified™ companies and the Best Workplaces™ in more than 60 countries.
To join the thousands of companies that have committed to building high-trust company cultures that help them attract, retain and take care of their people, contact us about getting Certified today.